1. RESEARCH (PERSONAS, DATA, COMPETITOR)
My first step in any project is to ask my client to complete my quick design brief. This helps us both get on the same page and focus on user needs. If it's a clients first time working with me I'll often suggest completing the form together to explain the thinking behind it.
To research I looked at other event websites. I noticed the market leader Ticket Master had a functional website focusing on the events (as the point of interest for the user). As the apps development was still in early stages I decided to take a similar approach focusing on the events - We could always iterate later if the app's other content became more exciting.
2. WIREFRAME (TALK, SKETCH, USER FLOWS, WIREFRAMES)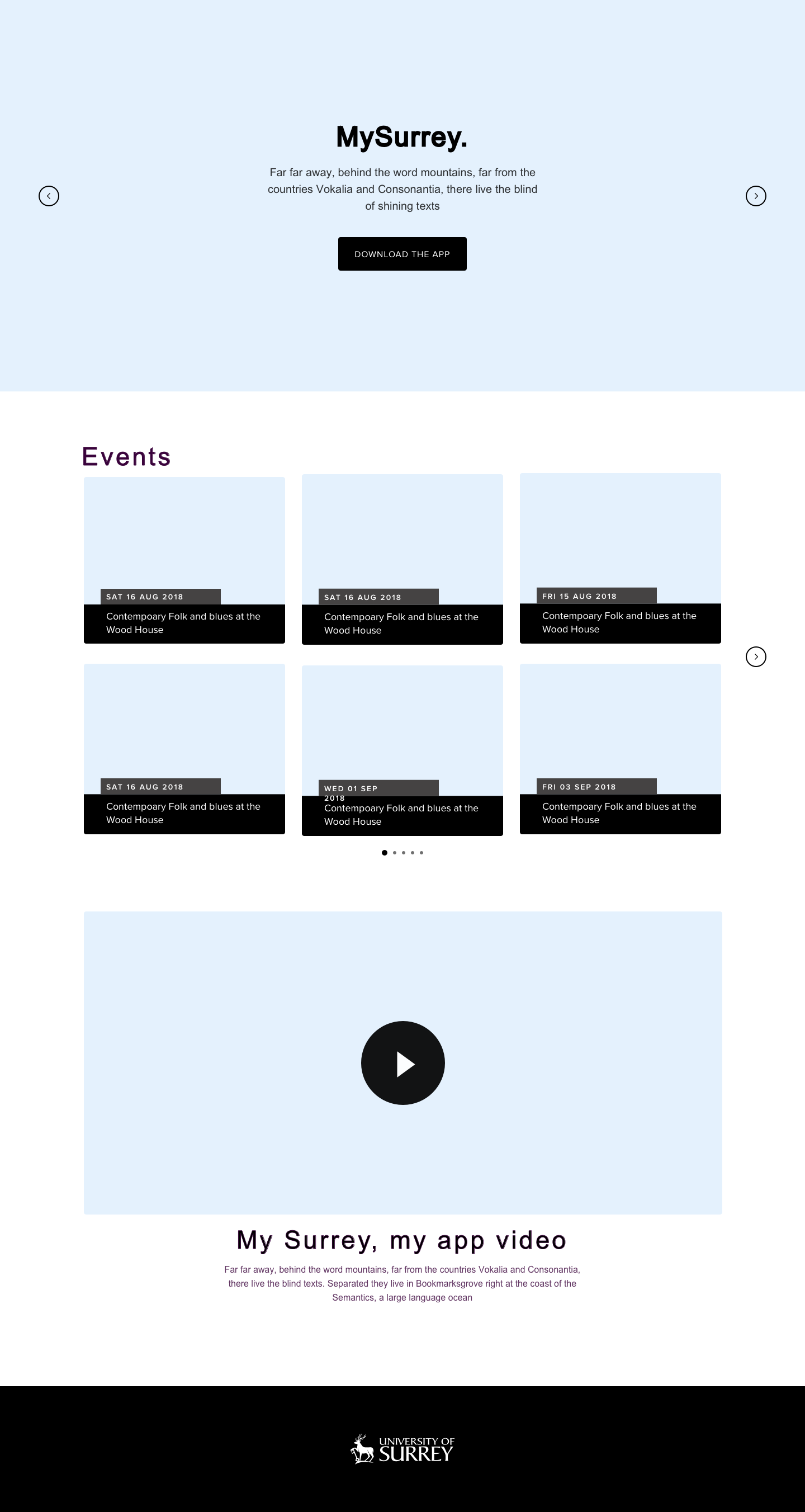 3. CONCEPTS AND DESIGNS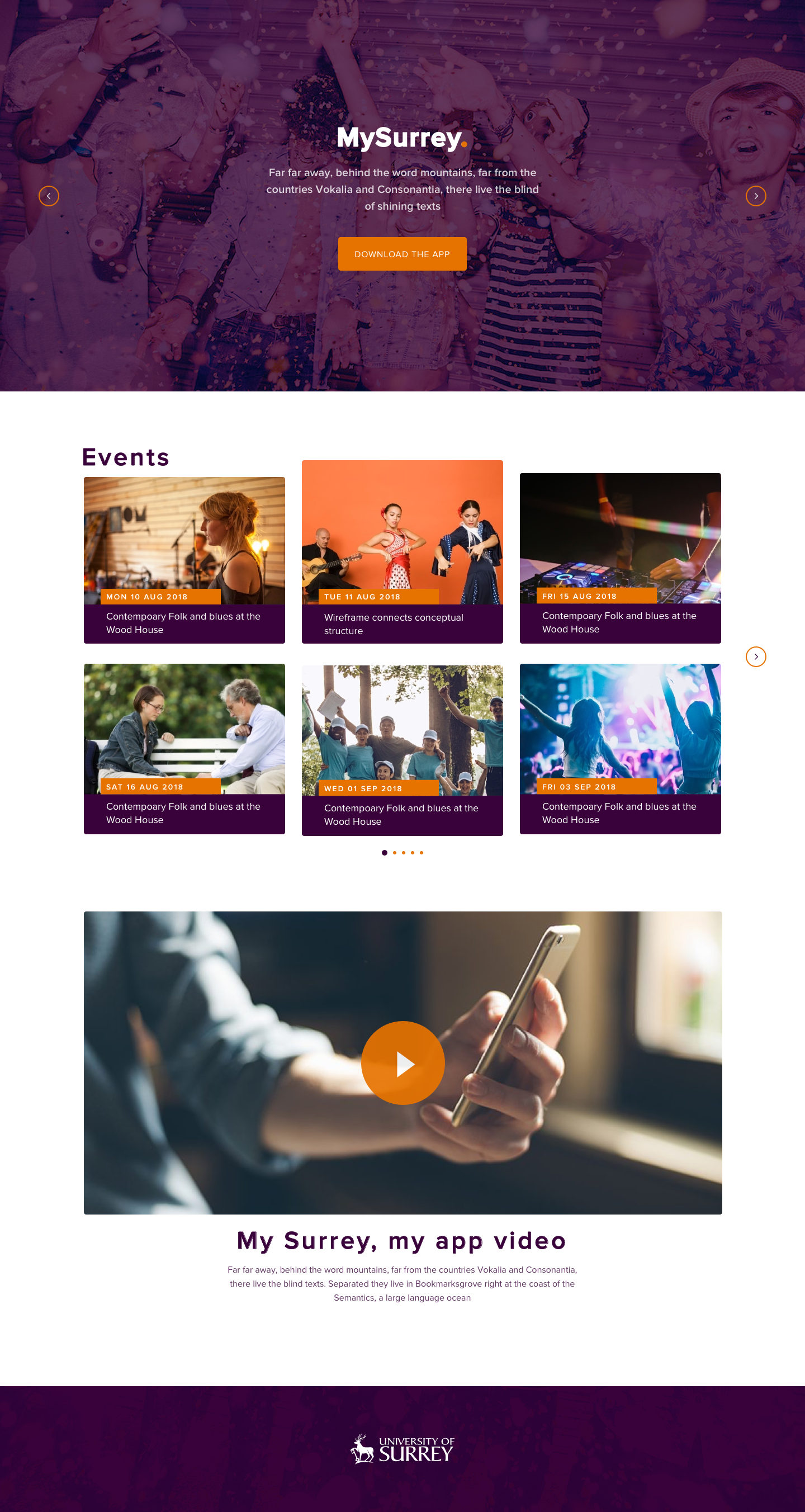 4. TEST
Discussing the design with students at my user group the feedback was mainly that the site's content seemed boring. Hearing this I asked the app owners if we could have more content for events to make the page more exciting. I suggested: videos of speakers, related articles and news. In the mean time a soft launch was agreed.
5. REVIEW: (DATA, USER GROUP FEEDBACK, ITERATE)
Whilst this page was not as exciting as I'd have liked the user feedback helped me design something 'fit for purpose'.